Polska Gala Tańca Oskarium 2023 odbędzie się w sobotę 2 grudnia 2023 w kultowym Centrum Eventowym BUTELKOWNIA w Warszawie.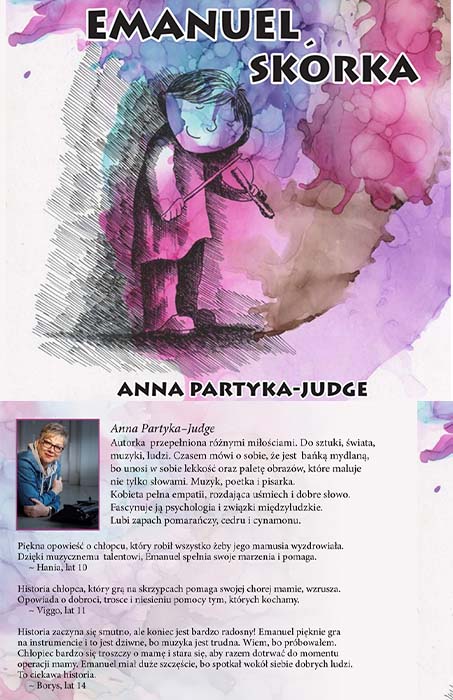 Emanuel Skórka
"Emanuel Skórka" is a story that evokes deep emotions and provides unforgettable experiences. We warmly invite parents and children to enjoy reading it, as well as to contact the author Anna Partyka - Judge, who has been nominated for the prestigious STARS NIGHT WYSPA TV 2023 award, and you will meet her at this amazing gala on June 24, 2023.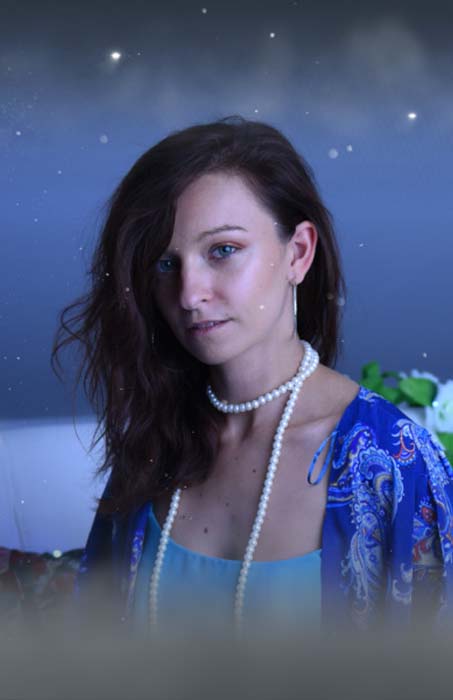 The host of the "The Moon Tales" program, Olivia Furman, invites everyone - especially children - to her program, where she reads Legends and Fairy Tales.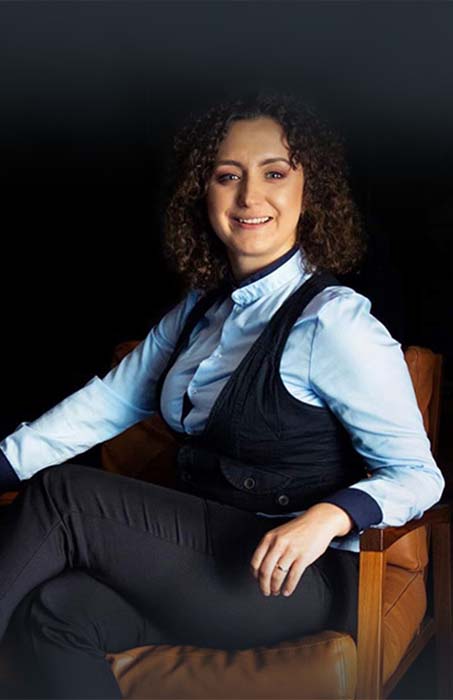 We invite you to watch reports from the business world in the "Business People" program
On October 1, 2022, the Great Gala of Woman in the World Awards 2021 will take place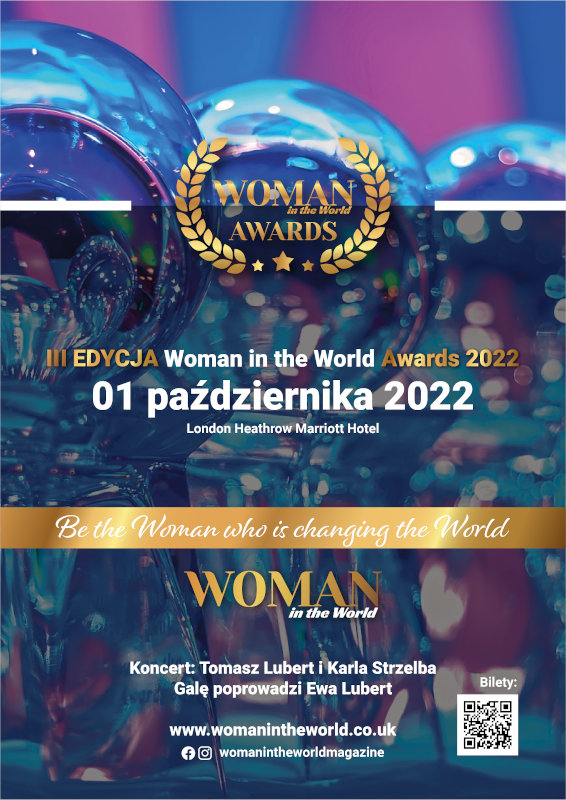 This is the third edition of the prestigious competition for Polish women organized by the Woman in the World magazine, published in the UK since 2008. It is a Plebiscite for Polish women who live outside Poland and who want to show their successes, share their achievements and inspire others to act.
During the Gala, statuettes and distinctions will be presented to wonderful Polish women, and 3 additional statuettes will be awarded in special categories: The Most Creative Polish Woman of the Year, The Most Inspirational Polish Woman of the Year and the Audience Award. The winner in the audience award category will be determined by an online vote. The competition jury will include:
A respected businesswoman and influencer in the UK: Aleksandra Fiddler
An extremely popular representative from the world of show business, TV presenter: Kinga Zawodnik
Businesswoman and owner of a SPA salon: Justyna Szwed
Organizers: Marta Borowiecka and Irmina Przybyłowska
The gala will be hosted by Ewa Lubert, a Polish model, photomodel, fitness instructor and presenter.
Of course, in addition to the official part, guests will be waiting for the premiere concert of the Lubert project, ie Tomasz Lubert and Karla Strzelba.
Tomasz Lubert: composer, music producer, guitarist, conductor. Author of pop-rock, film, advertising and classical music. Lecturer at the Music School in London. President of the foundation "Luberty's are helping". Together with Karol Majewski, he co-creates the music record label "Karltom". Co-founder of bands: VIDEO, VOLVER, VIRGIN.
Karla Strzelba (Karolina Strzebońska): Karla took part in the 12th edition of The Voice of Poland in the Tomson and Baron group, later stolen by Marek, she reached the quarter-finals. Fitness instructor and personal trainer.
After the concert, we invite you to dinner and a disco.
For the first time this year, the organizers nominated people/organizations that work for the Polish community. They support Poles, cultivate Polishness and encourage contact with Polish culture abroad. One organization will be awarded the "Promoter of Polish Culture 2021" statuette. The voting result will be read during the gala.
The gala will take place on October 1, 2022, at the Marriott Heathrow in London.
Ticket link: www.mimcreations.co.uk/sklep/
The number of places is limited
Contact: This email address is being protected from spambots. You need JavaScript enabled to view it.
Details

Category:

Articles