STARS NIGHT WYSPA TV | 24.06.2023 | 18:00 - 01:00
Get ready for a magical evening!
We cordially invite you to an unforgettable event - an evening full of glitter, perfection and celebration.
The Stars Night Wyspa TV 2023 event will be an unusual highlight as world-famous fashion designer MAXJENNY accompanies us as she dresses the Swedish royal family. Her extraordinary creations and unique style are widely recognized around the world. Showing the prestigious collection at our event is a great honour for us.
To ensure a real show, the President of the Board of the Dance Vision World Foundation, Ivo Bruno Pomorski, will prepare a spectacular Fashion Show. Ivo is an exceptional man. He is a professional choreographer and trainer. He holds a diploma from the Royal Society of Dance Teachers in London. His experience and talent will make the Fashion Show a real spectacle.
Ivo Bruno Pomorski will not only take care of the technical side of the presentation but will also arrange the MAXJENNY collection! This extraordinary combination of Ivo's talent and MAXJENNA's creativity will ensure an unforgettable fashion show that will further emphasize the prestige of our event.
We are honoured and excited to collaborate with MAXJENNY and Ivo Bruno Pomorski. Expect an unforgettable spectacle and breathtaking creations!
The culinary geniuses of Tasty Polish Cooking will provide a great feast. We will also raise a toast, celebrating the second anniversary of the TV project WYSPA TV.
The evening will be complemented by live music, and The Charts band will take you to the top of the charts, creating an unforgettable atmosphere during the event. The excitement doesn't end there because you will be enchanted by the beautiful dancer Taste of Cairo, who will captivate you interactively with belly dancing and make this evening unique and unforgettable.
An equally exciting lottery with prizes awaits you.
We promise you an evening full of surprises, entertainment and fun. Don't miss the opportunity to make new contacts.
Book your tickets now and get ready for an unforgettable evening.
Join and have fun with us.
WYSPA TV team.
We are waiting for you!
Book your seats today and join us to celebrate the successes of young talents and the second anniversary of our project. Together we will make this event an unforgettable experience for all participants!
Lottery
Each participant will receive a ticket with a number that will take part in the prize draw. Donating the proceeds from the Raffle to the Royal British Legion to support veterans is one way to show our gratitude and respect for the country we live in and to remember the veterans who fought for our freedom and peaceful future. The Royal British Legion was founded in 1921 and has since provided support to British veterans and their families who have been affected by war and armed conflict. The red poppy is a symbol of both remembrance and hopes for a peaceful future. No donation is too small to make a difference. Your support is a drop that will build an ocean of help and emphasize the memory of those who sacrificed their lives for our freedom. Be satisfied with the fact that you help, and thanks to this, you have a chance to win fantastic prizes.
Event Plan:
- A glass of champagne,
- Dessert,
- Distribution of statuettes
- Cake,
- Live music,
- Lottery,
- After Party,
- Surprises,
- Delicious dinner with "Tasty Polish Cooking"
Statuette categories:
- Music
- Business
- Culture Ambassador
- Sport
- Social
- Culinary
- Literature
- Host
Dress code
Ladies - evening dress | Gentlemen - suit with bow tie or tie.
Evening dress not only emphasizes good taste but also emphasizes the importance of the celebration. Elegance and prestige - are the key to creating a unique atmosphere and unforgettable memories.
It is worth taking the time to choose the right outfit that will emphasize our strengths and make us feel special. Remember, however, that evening dress is not only clothes but also a way of behaviour and conduct. Adherence to social protocol, respect for other attendees, and appropriate behaviour are key elements of a successful event.
Let's be elegant, and respect ourselves and others - it's so simple, and at the same time important for a successful social event.
We're excited to have you join us at the event! To make sure everything runs smoothly and safely, we kindly ask that you bring a valid ticket and a photo ID with you when you arrive. This is simply a precaution to ensure that everyone can enjoy the event to the fullest. We can't wait to welcome you!
Dear Sponsors, Business Partners, Media Patrons and Donors.
We want to express our great gratitude for your support in connection with the Stars Night Wyspa TV. Your presence and generosity allow us to organize an event that attracts attention and enables us to honour stars and leaders in various fields.
We are especially grateful for your willingness to join our initiative and engage in our community's cultural and artistic development.
Your support and promotion are invaluable and help us achieve our goals.
Your generosity and support allow us to realize our vision and make this event an unforgettable night.
Thank you very much for your commitment.
We are proud to have the opportunity to work with such wonderful people and organizations as you represent, and we look forward to further fruitful collaborations.
Wyspa TV Team
Find us on the map!
We have negotiated 280 free parking spaces for the guests in three car parks belonging to Excellency Bolton.
We have very good news for visitors from afar because next to the Excellency Bolton Wedding Palace, there are two affordable hotels: the Travelodge Hotel and the Premier Inn.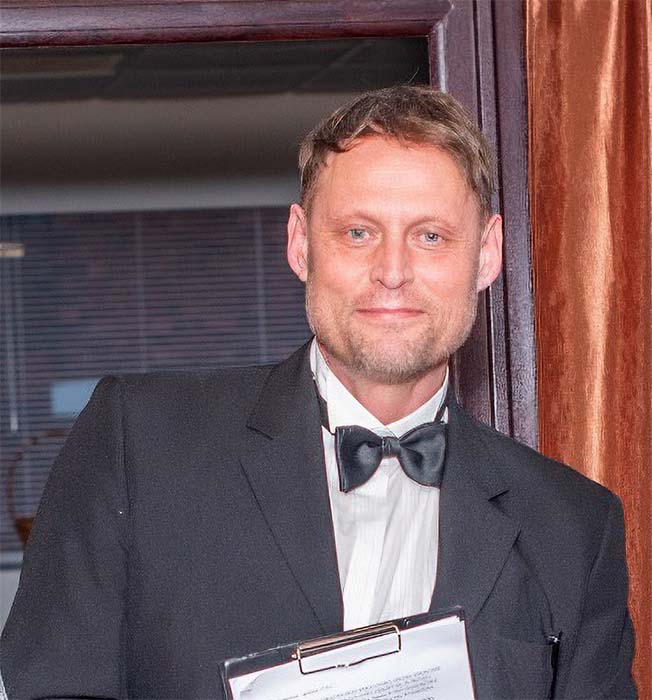 Event's Host
Robert S. Jankowski is a character who exudes energy and enthusiasm. He infects everyone who is lucky enough to meet him. He is an independent entrepreneur with a heart that is always open to others, full of empathy and willingness to help. His free time is not only an opportunity to rest but also time to support charitable projects. Always ready and active in organizing various events and concerts. Indispensable in conducting successful charity auctions.
Maxjenny!
Maxjenny! is a luxury clothing brand which dates back to the spring of 2017, when it was founded in Copenhagen. Currently, the brand has its flagship store in Stockholm, located at Riddargatan 2.
The brand's slogan is "The secret is in the sauce, " reflecting a unique approach to designing and creating clothes. All the prints on the garments have been designed and made by Maxjenny. The artist uses various tools such as a digital camera, pencil and computer to transfer her visions onto fabrics carefully. With high-quality craftsmanship and an international approach, Maxjenny's clothing line! is aimed at a demanding, contemporary audience with diverse tastes.
Each piece of clothing is handmade using traditional techniques, which makes the created clothes a timeless character. Unusual yet luxurious and extremely stylish Maxjenny brand identity! makes it hard to miss. Each project is treated as a work of art designed to evoke emotions and evoke admiration.
"Working with a more artistic approach to fashion is a gift in my work," enthuses Maxjenny. "It gives me new ways to explore my design, fuels my creativity and gives me energy." The artist emphasizes that working with prints makes her extremely fun and experimental. She loves how colours can leave a mark and prints have the ability to surprise. Her paintings are incredibly fascinating and tell many stories, they are an unfathomable source of inspiration, and their combinations are practically endless - making the artist love what she does.
Maxjenny! offers colourful collections of women's clothing addressed to an increasing number of women worldwide. The brand focuses on prints as the central motif of its designs, giving them uniqueness and expressiveness.
With a mix of arts, crafts and fashion, Maxjenny! creates unique and unrepeatable clothes that gain recognition among lovers of an artistic approach to style. This brand offers clothes and transfers stories and emotions to fabrics, creating unforgettable experiences in the fashion world.
Belly Dance
It promises to be an unforgettable night! STARS NIGHT WYSPA TV 2023 will provide you with many extraordinary attractions. One of them will undoubtedly be the breathtaking performance of the wonderful dancer Muna Mutesi Meachem from the agency Taste of Cairo.
Her beautiful dances combine tradition and modernity and take you to an exotic land of sensual experiences. Muna will introduce you to an interactive dance world that will make your senses swirl on the dance floor. Her performance is a true masterpiece that will stay in your memory for a long time and arouse incredible emotions. She will perform for you in belly dance - a dance style originating from Arab culture that has gained recognition worldwide. Sensual hip and belly movements, precise movements of hands and feet, all to the rhythm of the music that will get you ready to party.
As an experienced dancer, Muna will provide unforgettable entertainment and take you on an amazing, full-of-energy, emotional visual journey. Don't miss this opportunity to see this spectacular performance and join us at an amazing party. Get ready for an evening full of experiences that will take you into madness and entertainment!
Ivo Bruno Pomorski
Dear all, at the Stars Night Wyspa TV, our honorary guests were joined by an amazing man, Ivo Bruno Pomorski, who is the President of the Board of the Dance Vision World Foundation. Mr Pomorski is a trainer and professional choreographer. He has achieved the Royal Society of Dance Teachers diploma in London.
He will arrange the Fashion Show of the MAXJENNY collection of the famous designer who dresses the Swedish royal family. For us, it is an incredible honour, distinction, and great prestige of the event.
Ivo Bruno Pomorski is also a Polish and international judge and stage director with extensive experience, being the creator of 128 projects both in Poland and abroad. His work includes television shows, musicals and commercials.
Dance Vision World Foundation is built on the rich tradition of 27 years of Dance Vision Poland, led by Maria Banaszek.
The foundation operates throughout Poland, mainly in Gdańsk, and is an International Dance Studio and an Academy, and its inseparable element is dance theatre.
It has a 25-year tradition of winning multiple titles of Polish Champion and World Champion in Hip Hop Dance, simultaneously representing the country at the IDO and IFMD World Championships.
In addition, it is the organizer of the Polish Dance Oscars Award 2023. It will also be a big event, which will take place on December 2, 2023, at the Warszawianka Congress Centre.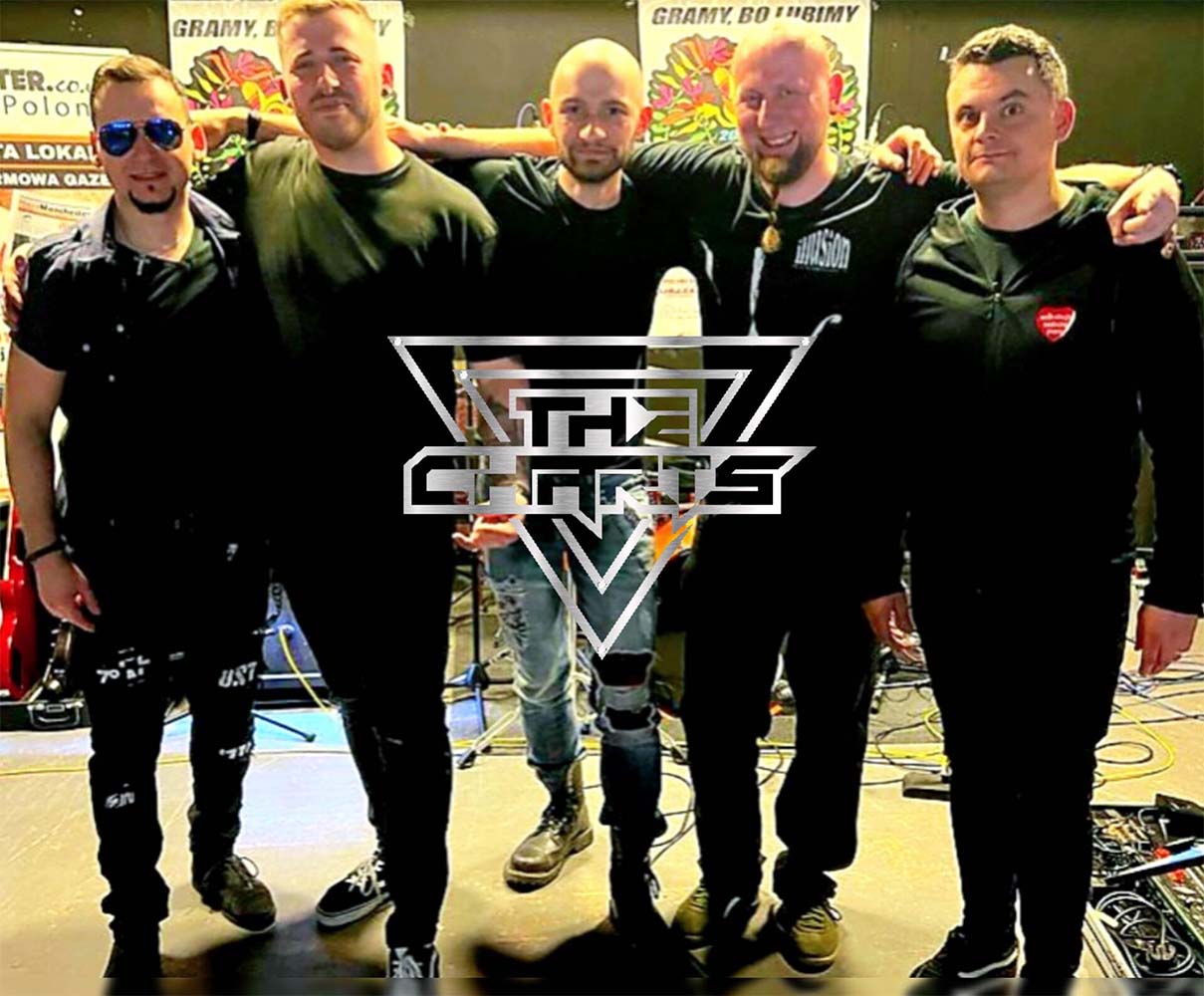 Live Band
Dear all, get ready to be blown away by the stunning vocal abilities of our performer at the Stars Night Wyspa TV! The incredible talent of Adrian Prudnikow & The Charts & Artur Nadolny will captivate you with their melodies and powerful voice, making your heart beat faster. With a voice that can move mountains and a stage presence that demands attention, you can sit back, relax, and let this phenomenal artist take you on a musical journey at Stars Night Wyspa TV 2023 that you will never forget. Get ready for an evening of pure magic and let the music transport you to another world.
Details

Category:

Stars Night Wyspa TV EN