The Event date changed by the host Bristol: 31.05.2024 Birmingham: 01.06.2024 Londyn: 02.06.2024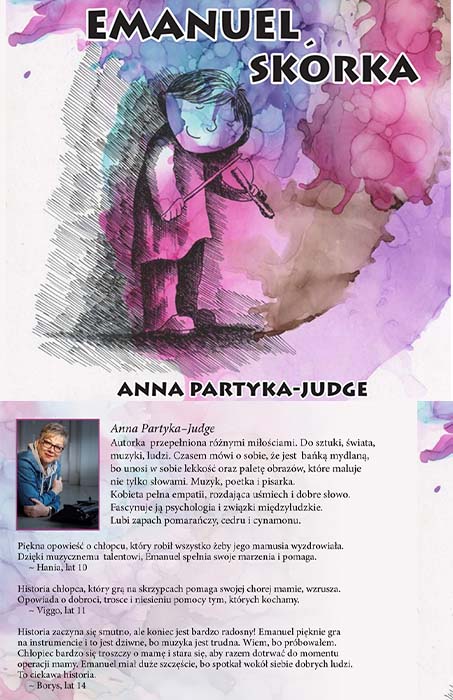 Emanuel Skórka
"Emanuel Skórka" is a story that evokes deep emotions and provides unforgettable experiences. We warmly invite parents and children to enjoy reading it, as well as to contact the author Anna Partyka - Judge, who has been nominated for the prestigious STARS NIGHT WYSPA TV 2023 award, and you will meet her at this amazing gala on June 24, 2023.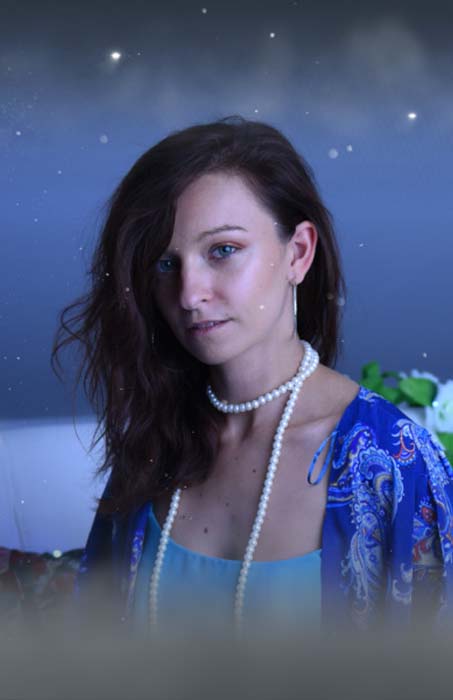 The host of the "The Moon Tales" program, Olivia Furman, invites everyone - especially children - to her program, where she reads Legends and Fairy Tales.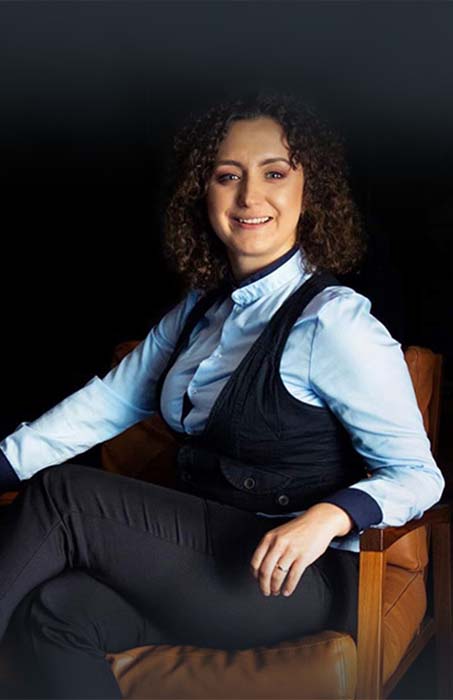 We invite you to watch reports from the business world in the "Business People" program
Announcement of Contest!
Hello to all Wyspa.TV fans! We have exciting news for you - on Wednesday, October 11, 2023, we will announce a contest on our website! Get ready for an incredible opportunity that could make your dreams come true!
What's up for grabs?
Two tickets to the "Dreams Come True" RoadShow with the incomparable Jakub B. Bączek in London! This is an event you can't afford to miss!
Wednesday, November 11, 2023
20:00 GMT
The "Dreams Come True" RoadShow is a unique opportunity to uncover the secrets of success and happiness in life. Jakub B. Bączek will lead an inspiring training session to help you connect your dreams with your everyday life to be fulfilled and happy.
Have you ever dreamed of achieving something in life while also being happy?
Have you ever wondered how the world's best athletes maintain their motivation and how to combine passion with good relationships with others and with yourself?
If so, this event is for you! You'll learn the self-motivation methods of athletes and strategies for dealing with modern challenges. Above all, you'll discover how to make your dreams come true!
You can't miss this!
Join us today!
Tickets are available for purchase now, and the sooner you do so, the lower the price will be!
Mark the date: Wednesday, October 11, 2023, and keep an eye on our Wyspa.TV website for more details on the contest and how to participate. This will be a unique opportunity that could change your life!
Details

Category:

Articles