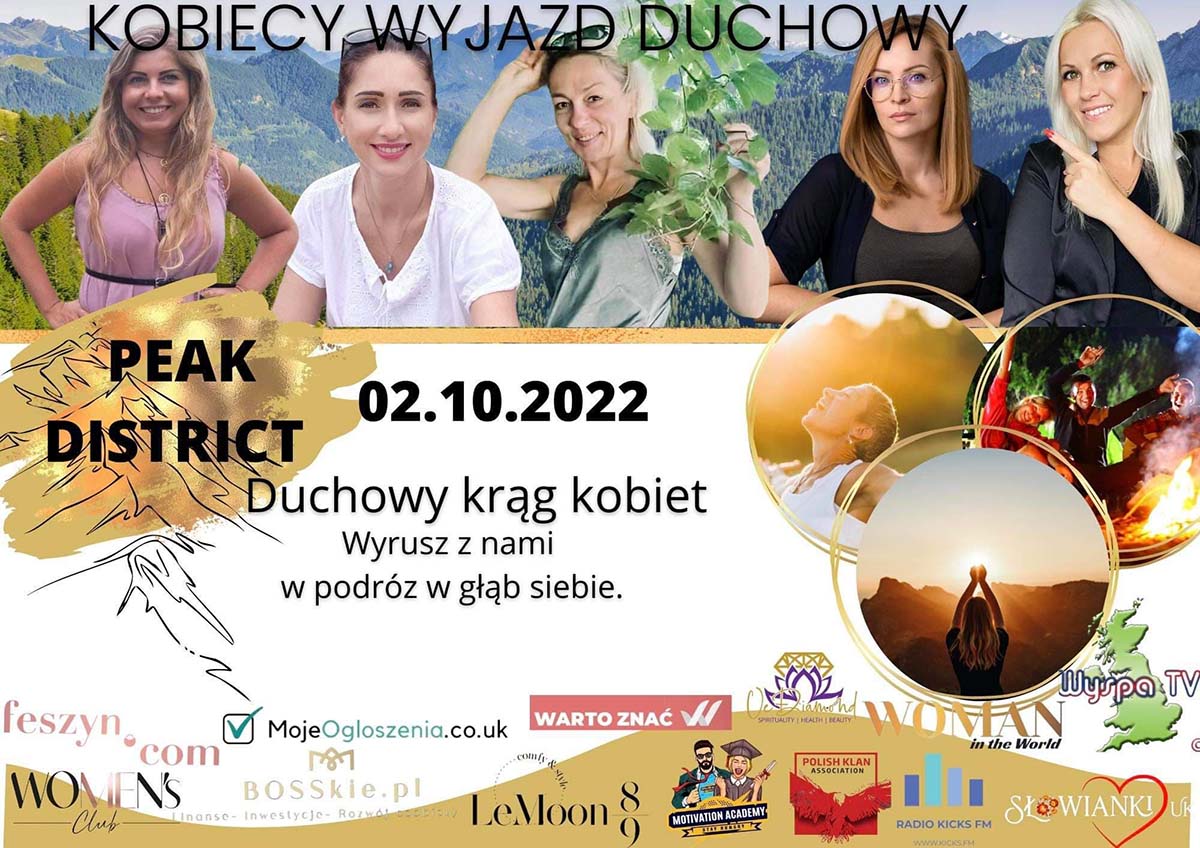 Spiritual Circle of Women
Go with us on a journey into yourself
The women's spiritual journey was born out of the need to create a space conducive to discovering the Inner Path. Human spiritual development is the foundation of the correct and effective activity of every person in all areas of life.
We want you to go with us on a journey into yourself and discover what is most wonderful in you!
The spiritual circle of women is a spiritual workshop dedicated to people looking for regeneration, stress reduction and spiritual renewal.
The workshop will be conducted by:
Master and Teacher of Reiki, She is a Spiritual Guide, Therapist, Author of the book 'TheMagic of Healing Touch'
MEDITATION ON THE TOP OF THE HILL
REIKI
CHAKRAS
CHAKRAL DANCE
Lover of Nature and Forest Energy Channeler, Master of Reiki, Holistic Spiritual Therapist for humans and animals.
SILOTHERAPY with elements of conscious breathing and meditation
REIKI
Pedagogue, crisis intervention therapist, hot stone masseuse, expert in angelic therapy, passionate about working with energies and reiki, energy of life.
WORKING WITH ANGELS
She is a photographer specializing in creating timeless and one-of-a-kind portraits of family, pregnancy, motherhood and children. Photography is her greatest passion. Her goal is to create unique art portraits that show the best version of her clients.
PORTRAIT SESSION OF EVERY PARTICIPANT
GROUP SESSION