Polska Gala Tańca Oskarium 2023 odbędzie się w sobotę 2 grudnia 2023 w kultowym Centrum Eventowym BUTELKOWNIA w Warszawie.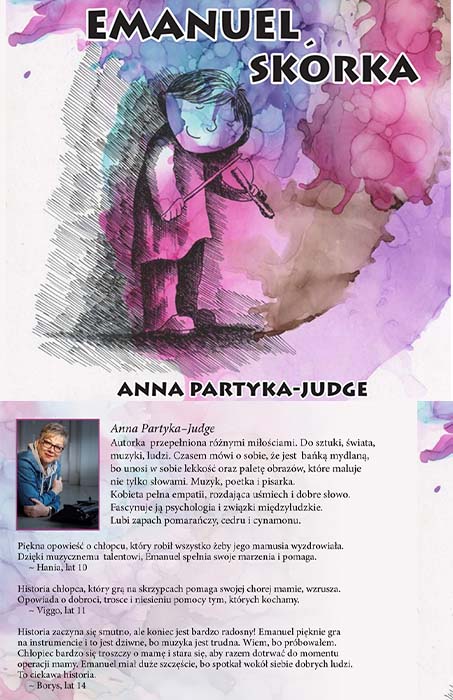 Emanuel Skórka
"Emanuel Skórka" is a story that evokes deep emotions and provides unforgettable experiences. We warmly invite parents and children to enjoy reading it, as well as to contact the author Anna Partyka - Judge, who has been nominated for the prestigious STARS NIGHT WYSPA TV 2023 award, and you will meet her at this amazing gala on June 24, 2023.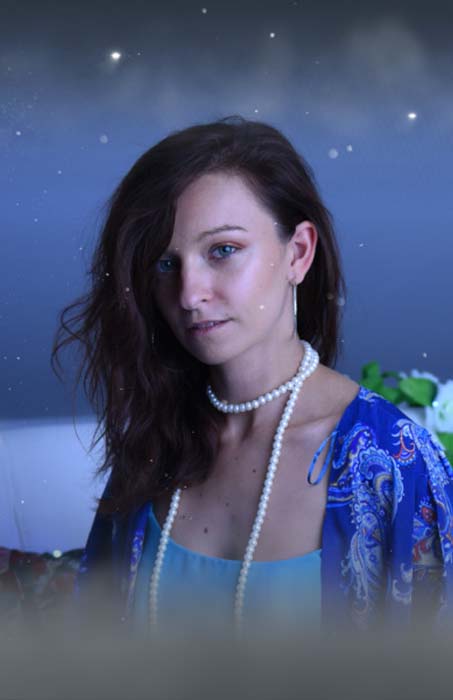 The host of the "The Moon Tales" program, Olivia Furman, invites everyone - especially children - to her program, where she reads Legends and Fairy Tales.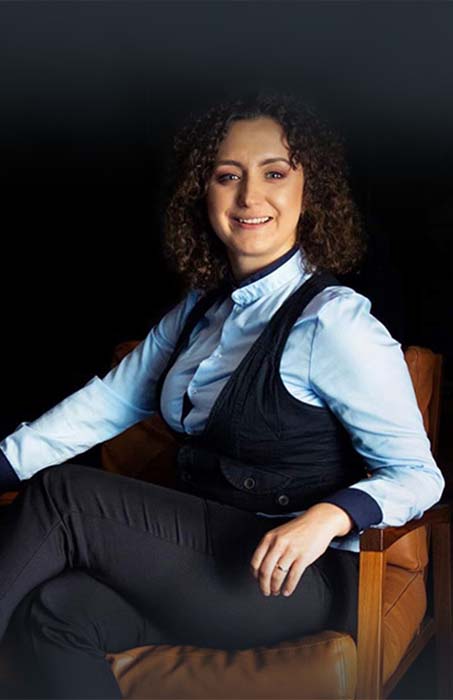 We invite you to watch reports from the business world in the "Business People" program
Katy Carr & Frank Prazer receiving their awards
We wanted to share an extraordinary moment with you during this year's EastFest. This event celebrates diversity and brings together many cultures. It is the perfect setting to honour two remarkable individuals, Katy Carr and Frankie JE Prazer nominated for the Stars Night Wyspa TV 2023 award.
Katy Carr is an artist who, through her musical creations, nurtures Polish heritage and shares its beauty among various nations. Her music bridges our past to the present, and her dedication to promoting our roots is admirable.
Frank Prazer, on the other hand, is an exceptional advocate for multiculturalism and unity. He's the visionary behind East Fest, an incredible event that unites numerous nationalities and cultures.
Unfortunately, due to personal reasons, Katy and Frank couldn't attend the Stars Night Gala by Wyspa TV 2023, which took place on June 24th at the Excellency Bolton Wedding Palace. However, we didn't want this special moment to go unnoticed. Therefore, taking advantage of the fact that Wyspa TV was the media patron of East Fest, we decided to present them with these beautiful statuettes exactly where their passion and dedication had drawn large crowds.
This wasn't just an honour for these two remarkable individuals; it was a symbolic gesture during an event that promoted unity, diversity, and a love for culture. We thank Katy Carr and Frank Prazer for their unwavering contributions to our community, inspiring all of us to strive for a better, more united world.
Thank you for being part of our community. Together, we're creating a more beautiful world.
Details

Category:

Video News